Editors Note:  Mystery Solved.  The ponygirl is Anne from Kinkyponygirl.com  and the slave is slave "e" from bdsm247.com  The video is available on the kinkyponygirl.com  website.
——–
Here are a few pic's emailed to me with the request to find where they are from.  The movies and if there are more of them.  As for ponyplay movies, I haven't seen anything new in awhile.  nothing of interest or quality anyway.   Any ideas??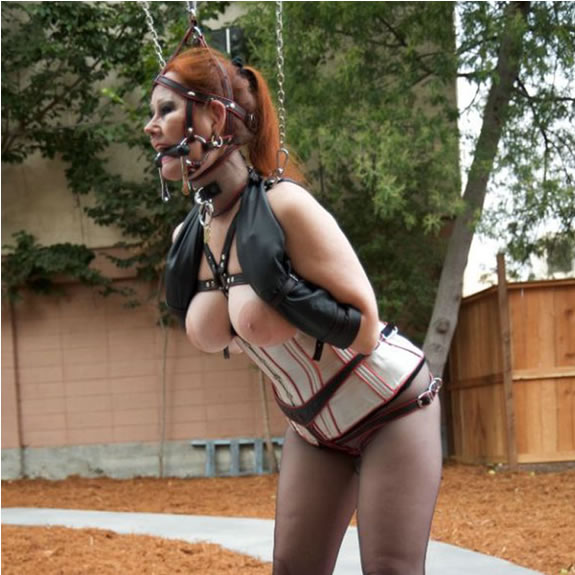 She does have a nice set of tits that could be great for a breast bondage scene.  Not a fan of the rubber bit, but they are popular with the fetish photographers for some reason.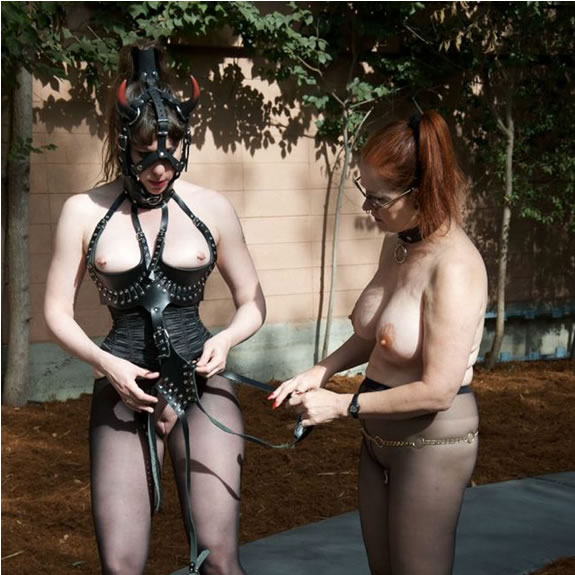 here I like the contrast. One nice titted slave helping the other in pony gear.  Actually the big tits look like my ex-wife.  She was a beauty topless!!   Plenty to play with!!
So if you have any ideas of the movies they are from and where we can see more of these ponygirl's, please leave us a comment.  ok??
Thanks