Yes, I have been a bad, bad master by not keeping up with this website. The last time we left off was several years ago and someone had sent me these movie pics of some Hot Pony Play, asking who and where??  well, mystery solved with a bonus…Mystery Solved.  The ponygirl is Anne from
The ponygirl is Anne from Kinkyponygirl.com  and the slave is slave "e" from bdsm247.com  – Two very popular slaves and one Anne is a famous fetish/latex/bondage player who has a very large and loyal following.  That's how I found out who was who here.  By the email response!! Holly Cow, are they Hot and Popular!!
So here's a replay of the original post and pics.  yes, I added my affiliate links to them and will post more of her soon
——–
Here are a few pic's emailed to me with the request to find where they are from.  The movies and if there are more of them.  As for ponyplay movies, I haven't seen anything new in awhile.  nothing of interest or quality anyway.   Any ideas??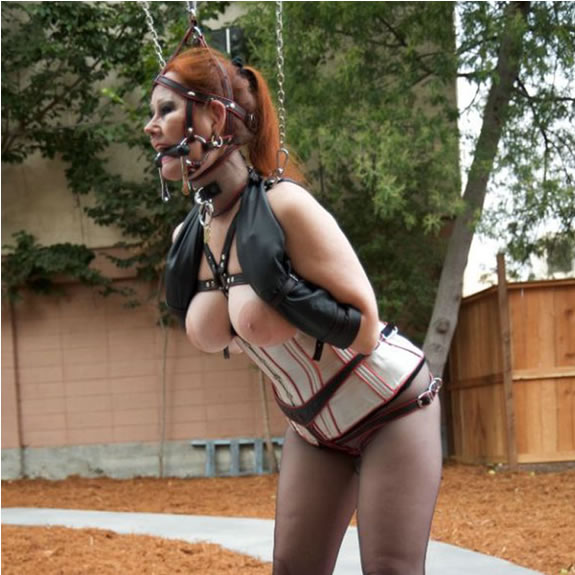 She does have a nice set of tits that could be great for a breast bondage scene.  Not a fan of the rubber bit, but they are popular with the fetish photographers for some reason.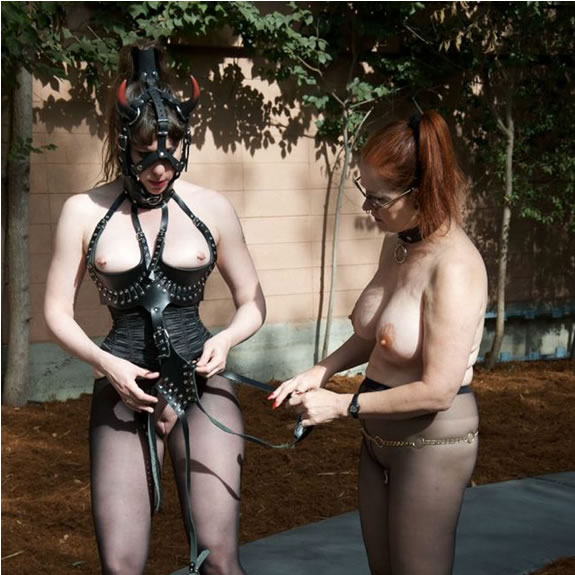 here I like the contrast. One nice titted slave helping the other in pony gear.  Actually the big tits look like my ex-wife.  She was a beauty topless!!   Plenty to play with!!
So if you have any ideas of the movies they are from and where we can see more of these ponygirl's, please leave us a comment.  ok??